Jacob Larmour, R.TCM.P.
REGISTERED TRADITIONAL CHINESE MEDICINE PRACTITIONER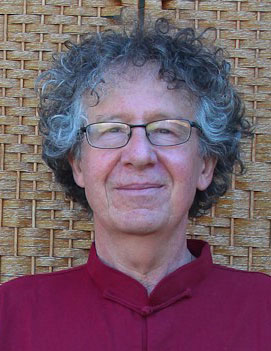 My goal as a healer is to help my clients find a state of equilibrium, where they feel comfortable in their bodies, free from pain, be it physical, emotional, or spiritual.
I'm particularly interested in treating emotional issues: anxiety, stress, loneliness, depression, grief, anger, lack of boundaries, soap opera, etc.-and how these toxic emotions can manifest as disease. I believe that many chronic diseases have their roots in the emotional body. As a registered Traditional Chinese Medicine practitioner, I use the modalities of acupuncture, tui na, cupping, herbalism, and energy healing to address imbalance in all aspects of the body.
I began my training in Qi Gong and Chinese Medicine in 1982 with Grandmaster Tchoung Ta-tchen and Dr. Danica Beggs in Vancouver, BC. I have studied Medical Qigong with the International Institute of Medical Qigong and Shamanistic Qigong with the Empty Mountain Institute.   I am a graduate of the Tzu Chi International College of Traditional Chinese Medicine where I studied acupuncture and the Chinese herbal tradition.
Website : www.daoessence.com   Phone : 604-600-3756   E-Mail : jacob63@gmail.com